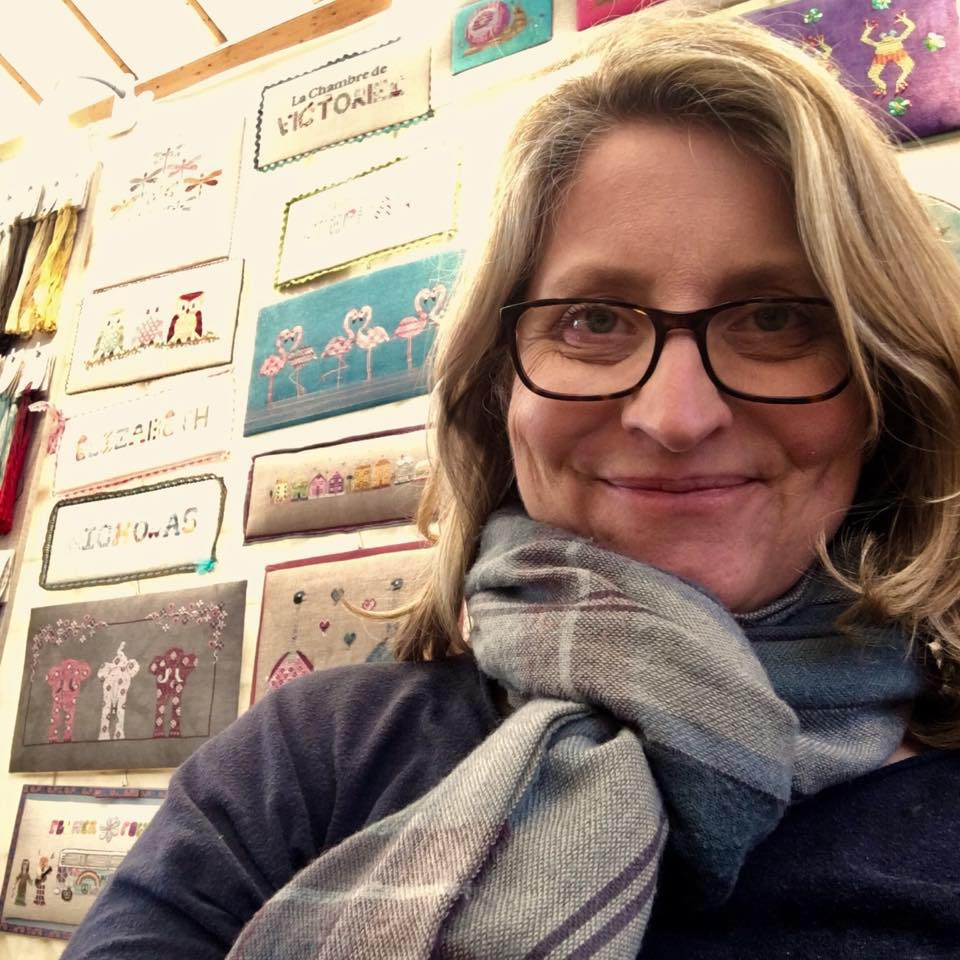 Provider of Joy and Happiness through Colour and Embroidery!
I'm Melanie from TOM & LILY CREATIONS and I was born and bred in the UK in Surrey, near London. I originally am a language teacher but I created my own design company, after having our children Thomas and Lily! I now live near Perpignan in the south of France. My designs are bright and colourful and full of humour.  I like to make my customers smile :) I use ATALIE over-dyed threads that give a great feel to my designs.
 I'm an independant Cross stitch and Blackwork designer and I have designed and stitched my own creations now for 14 years. I have an intense relationship with colour and it is an integral part of me and the DNA of my business. Colour makes me feel alive and full of energy and this is what I try and put into my designs, fabrics and threads. I put joy and love into all my products so that they make you feel special when you use them. My motto is "COLOUR IS LIFE"
I sell my designs as colour diagrammes with instructions and photo, and also as semi kits (colour diagramme with ATALIE overdyed threads) and complete kits, including the stitching fabric. Everything on this site is hand made by me!
I also have a complete range of hand dyed stitching fabrics with vibrant colours that range from Aida 8 to 36 Count/14 F linen with eavenweave and 32 Count/12F linen in between!
I am honoured to announce that I will be taking over the Le Fil Atalie hand dyed thread company. I am training at the moment and learning all Martine's secrets to continue making her incredible threads.
Please read the Terms and Conditions page before ordering.  Thanks!
Melanie
xxxxxx